The UK's Largest Immersion Room Provider
Pioneers of iSurround Immersive Learning Spaces
Exclusive to ourselves, take a look at our powerful iSurround immersive learning rooms and see how they can change your school or business.
UK Distributor of LumoPlay Interactive Projection Systems
Find out why educators, playcentres, businesses and brands all around the world are choosing LUMOplay to improve engagement in classrooms, entertainment, events and retail.
The UK's Largest Immersion Room Provider
Established 2008. The UK's only fully touch-interactive immersive environments.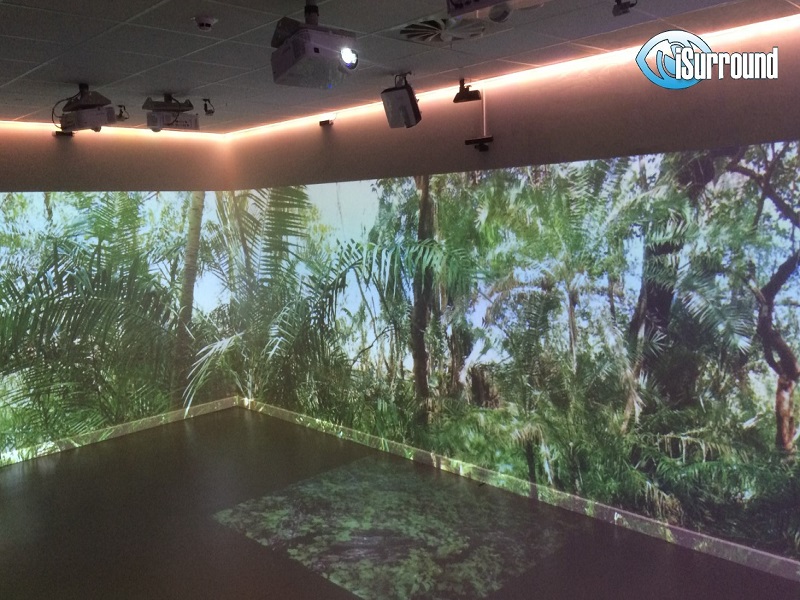 Educate, present or experience anything you can imagine
Our system uses an interactive Windows environment so anything at all can be interactive.
Think outside the box
"This is technology at its best in education and the possibilities really do seem endless." St Mary Magdelene School, Birmingham.
Transport users anywhere at the click of a mouse
Easy to use, no complex software and incredibly flexible.
Specialists in domestic multi-room video and audio solutions
Russound-certified installations for the domestic and commercial distribution of audio and video.
FULLY INTERACTIVE
Immerse yourself completely. Interact with every surface, add sounds, smells and sensory effects.

CREATE YOUR OWN SCENARIOS
Create the exact environment you want. From emergency roadside scenarios to the forests of Narnia, our rooms are fully customisable to your needs.

LIMITLESS EXPERIENCES
Choose from hundreds of pre-built scenarios or build your own with our template-based software. You can easily create and edit your immersion space exactly how you see fit. The only limit is your imagination.

TRAINING & SUPPORT
From day one our team work with you to create exactly what you want. With professional training and ongoing support your immersive space will always work at its best.
Our Creativity and deployement in action "This is technology at its best in education and the possibilities really do seem endless"
CASE STUDIES / WHAT OUR CUSTOMERS SAY
"A very professional service from the point of contact through the installation of the projector screen, and also the aftercare service. The price quoted was by the far the cheapest I found despite getting several companies to quote, and the order process simple, quick and organized.
Read more…
We have a great client list in the showcase